Hi!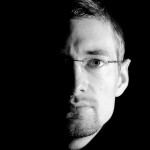 I am an IT system/network administrator in Hamburg, Germany. I used to work in an advertising/online agency for six years; now I work at a hosting and ISP company, taking care of hundreds of servers and the network.
This inevitably involves being confronted with many different problems, which more often than not means using my favorite search engine to find a solution. Quite a few of these solutions are found on blogs, so I thought, instead of bookmarking, why not put it all together in a blog of my own?
So here we go. Now there's my IT blog, containing more or less useful information, rants and so on
When I'm not fixing computers, I enjoy using mine to write some PHP/JS/CSS/HTML or to play games like Guild Wars, Battlefield, Portal and Far Cry (and Half-Life 3, should it ever be released). Every now and then, I also slap a string or two on my bass guitar or hit my e-drums rather hard. Occasionally, I take some photographs with my DSLR. And when I'm doing none of the above, I'm most probably watching a one of my favourite TV shows like Burn Notice, Castle, Dexter, Hannibal, Homeland, Life, Lost, Major Crimes, The Mentalist, NCIS, Person of Interest, Revenge, Royal Pains, White Collar and more.
Contact
You can chat with me in #JayCorner on freenode or QuakeNet, or send me an e-mail using this contact form:
Your location has been identified as part of a reported spam network. Contact form has been disabled to prevent spam.